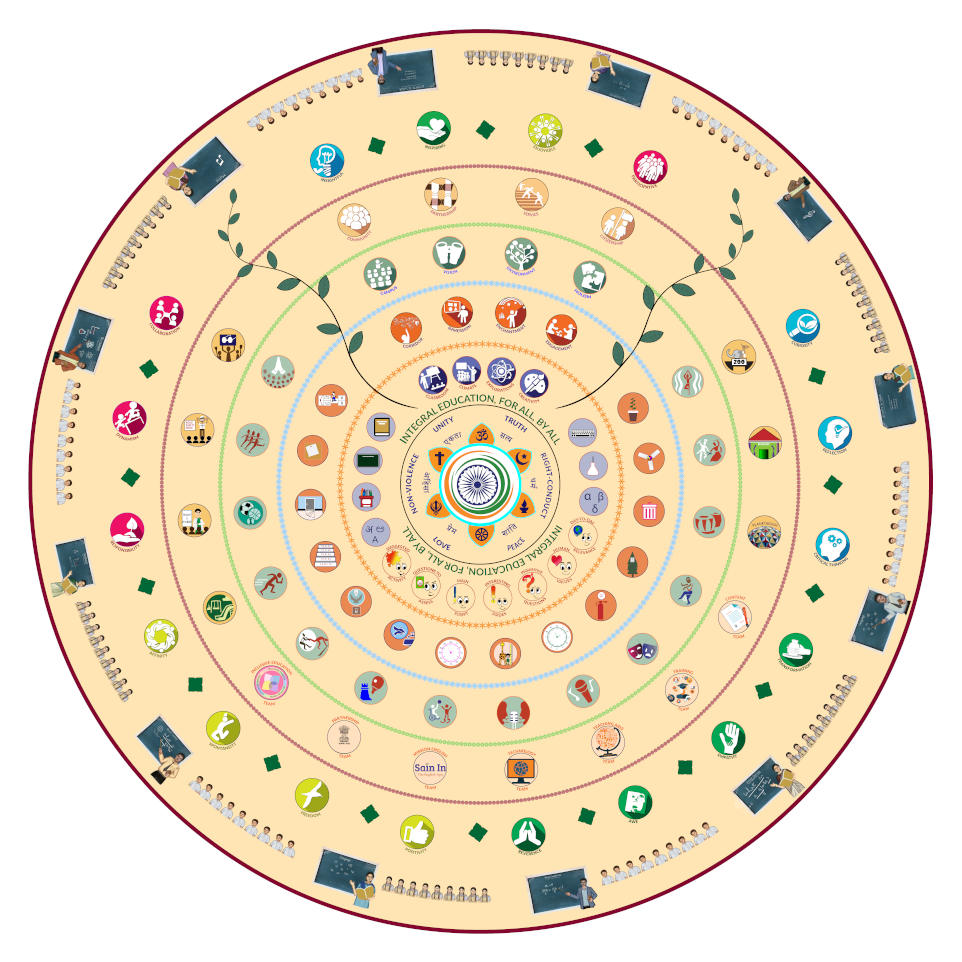 Welcome to Sri Sathya Sai Vidya Vahini
A unique ed-tech platform that provides values-based teaching resources for teachers and students

This project is a global collaboration between educators, trainers and technologists inspired by Bhagawan Sri Sathya Sai Baba's teachings. It combines the latest in pedagogy, teacher training, teaching aids and technology. The shared values that unite humanity drive this project. Apart from academic excellence which is inclusive, it focuses on universality while celebrating diversity, and promoting social justice, environmental sensitivity and responsible citizenship. This platform offers you free access to content in the form of master lesson plans and supporting digital teaching aids, mapped to learning outcomes, as per the National Education Policy.

We encourage you to contact us (details given below) should you want yourself and your school community to be a supported school of Sri Sathya Sai Vidya Vahini. Supported schools that are registered with us can access content, and benefit from free access to a hybrid training program which offers a mix of virtual training and self-paced learning. Please join us in our efforts to open the ed-tech advantage to every teacher and every future citizen of the nation.

Sai Ram
About
What is Sri Sathya Sai Vidya Vahini?
Sri Sathya Sai Vidya Vahini (SSSVV) is a volunteer driven digital initiative of the Sri Sathya Sai Central Trust focusing on providing Integral Education to rural schools. Using its unique IIEPx4C Framework, it creates and offers content, teaching/learning aids and training to the schools. All of these are offered free to strengthen the hands of the teachers.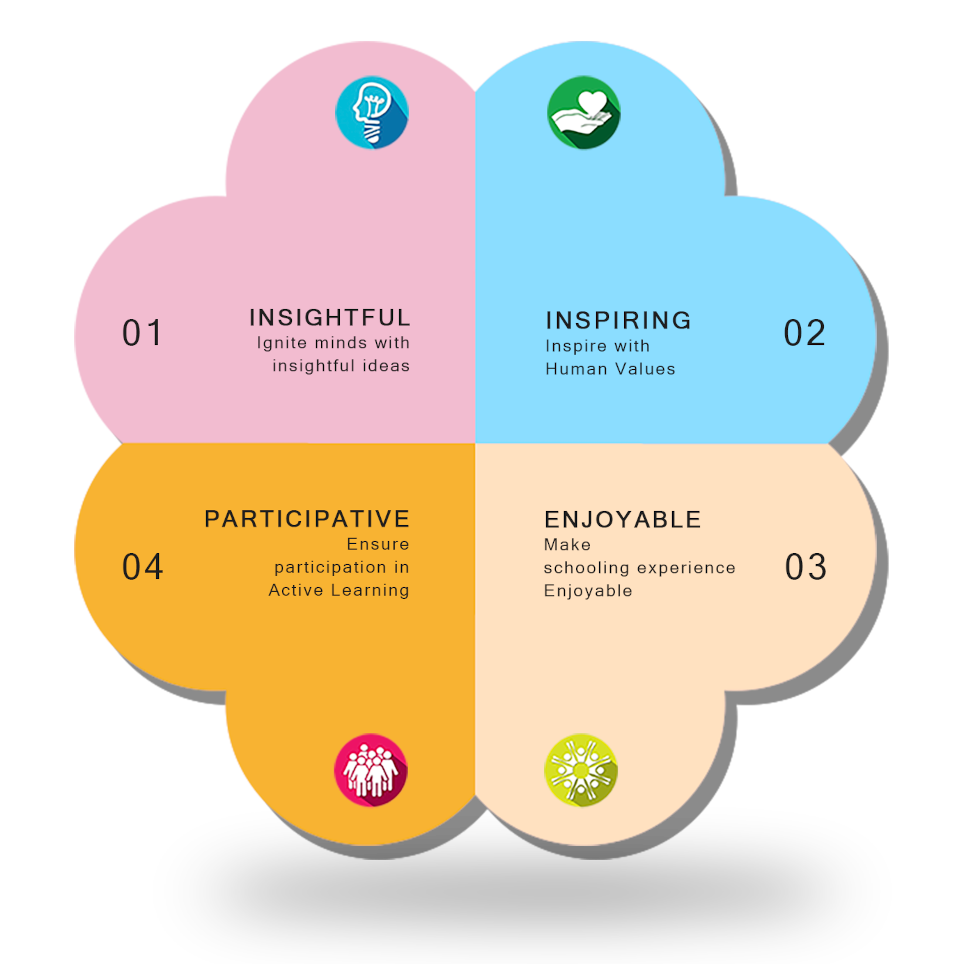 Team
What we do
• Provide inspiring, inclusive content for teaching and learning to reduce the educational inequities that exist in India.
• Empower teachers with appropriate knowledge and skills to enthuse learners with insightful ideas.
• Help learners become active participants while enjoying the learning process.
• Develop digital content, tools and teaching aids with the latest pedagogy using holistic frameworks.
• Forge partnerships with technologists and other organisations to develop digital technologies and aids for bringing better efficiencies in the teaching-learning process.

The SSSVV learning process is extended across 4 domains (4Cs), viz., Classroom, Corridor, Campus and Community. This forms the IIEP x 4C matrix of 16 cells. SSSVV creates content, samples, process documents and standard operating processes for each of these 16 cells. And to enable the teachers and the school ecosystem to effectively and efficiently deliver, SSSVV provides required training, both in person and virtually.
Learn More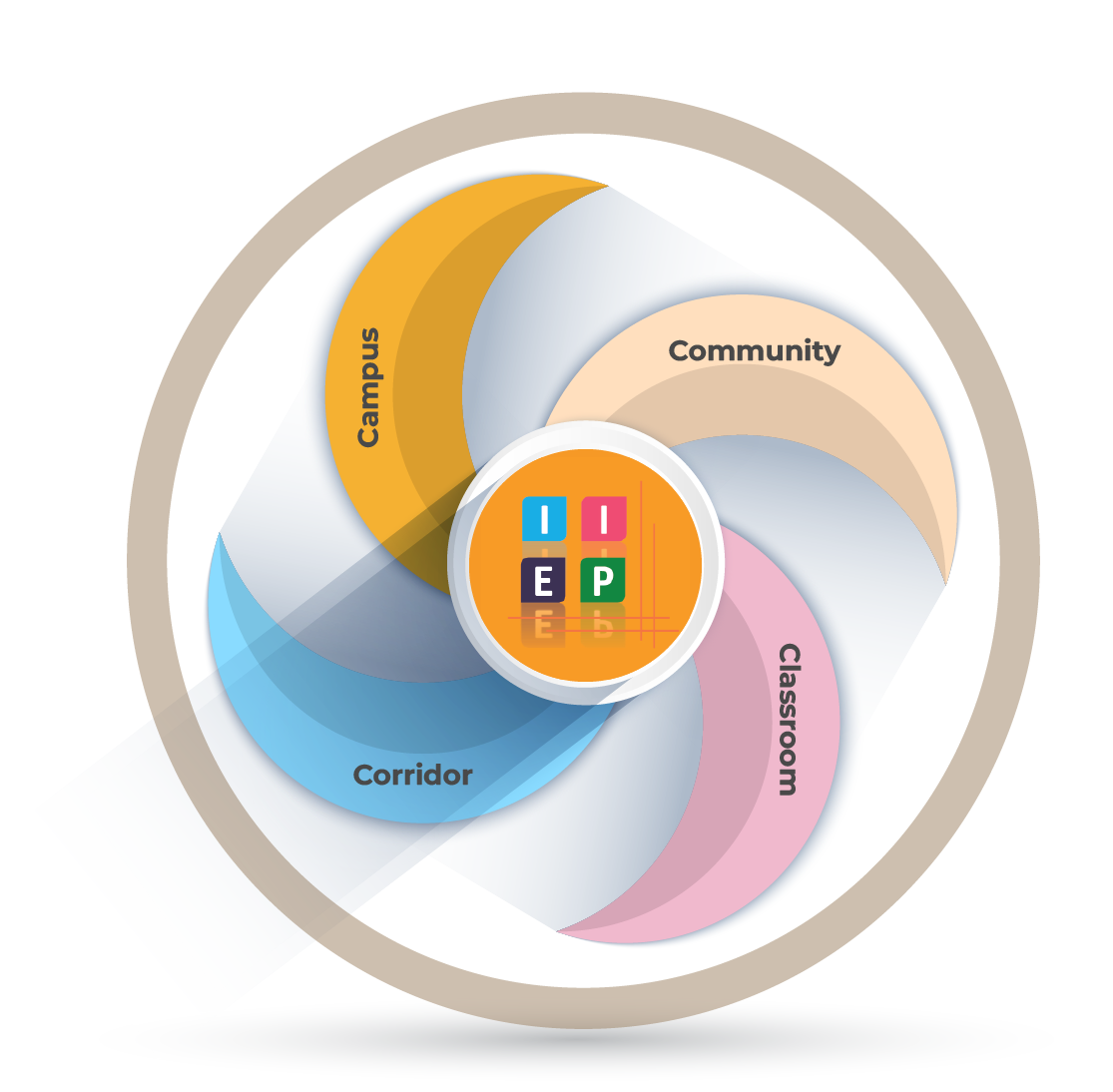 About Us
Inclusive Education
The New Education Policy – NEP 2020 envisions to make every school in India Inclusive by 2030. The Sustainable Development Goals – 2030 of UNESCO envisages the same. NEP 2020 provides a framework for migrating from physical inclusion to holistic inclusion.

Every child is able to learn in an inclusive set up in spite of the challenges they may have. Everybody's needs are addressed in the same classroom without making compromises in learning. With the immense grace and blessings of Bhagawan, SSSVV has been blessed with the opportunity to provide as per the requirements of the New Education Policy – 2020. This project is a commitment to make a difference in the lives of the special ones.
Activities
8,92,000
Beneficiary students and teachers
2,700+
Master Lesson Plans
4,26,000+
Number of learning sessions of SSSVV digital content on DIKSHA
National Footprint:
SSSVV's Govt Collaborations

Under the Hon. Prime Minister's Aspirational District program, SSSVV is serving two districts, Virudhunagar in Tamil Nadu and Vidisha in Madhya Pradesh. We provide effective interventions to government teachers for improving teaching-learning outcomes in foundational Literacy as per NIPUN Bharat Guidelines.
SSSVV is the single largest contributor of digital content under Teacher Resources on the open-source platform. So far, SSSVV has contributed 7,700+ digital assets to empower teachers across the country with world-class teaching resources. These cover the entire CBSE syllabus for Classes 1-9 for EVS, Science, Maths & Social Studies through the Hon. PM's VidyaDaan initiative. The SSSVV content is based on its unique 7 assets methodology, ideation method and enriched with multimedia, activity based learning and human values. Apart from CBSE content, we are now uploading Karnataka State Board content on diksha.gov.in to enable teachers across the state of Karnataka to have free access to SSSVV's high quality content. Several other State Boards' syllabi are in the process of being uploaded. These include AP and Gujarat and others.
Adi Dravidar and Tribal Welfare, Tamil Nadu
SSSVV's team for the Mission English program is teaching English to the teachers of the ADW Board of Tamil Nadu government. The pilot project involves one-on-one teaching of English through phone interaction between the selected teachers and their mentors from SSSVV.
Experiences and Contributions
Content Champs:
Valuable Volunteers: