"…it is the duty of a person to see in society the expression of Divinity, and to use all his or her skill and effort to promote the welfare and prosperity of society. One must cultivate this expansive feeling, this inclusive thinking and this intuitive vision."
Bhagawan Sri Sathya Sai Baba, Discourse Date: 01 March 1974
SSSVV Inclusive Education Project is set to provide an inclusive vision of the National Education Policy 2020 (NEP 2020) which calls for an education system that creates an equitable and vibrant knowledge society. SSSVV is committed to providing digital resources for such a high-quality education for all, to the exception of no one, whatever be their gift or limitation.

The Sri Sathya Sai Central Trust, the parent body of Sri Sathya Sai Vidya Vahini, has signed a MOU with the Government of India to provide digital assets that would enable and promote Inclusive Education across the entire nation on diksha.gov.in through the Hon. PM's Vidya Daan digital gateway. An attempt of this scale and scope is the first in the history of India and the world and it is poised to provide universal access to India's first ever Inclusive Education Project for Children With Special Needs.

The scope of the project could broadly be summarised as follows: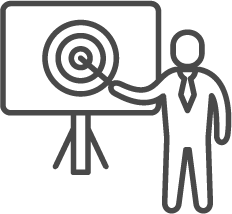 To provide Universal Design for Learning (UDL) content to the teachers to enable them to impart inclusive education to all children, with and without disabilities.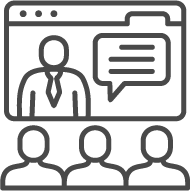 To address the diverse learning needs of the children regardless of ability, disability, age, gender, culture or language and teach a classroom full of students with diverse needs and learning styles.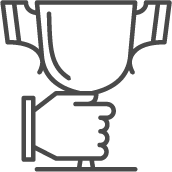 To equip Children With Special Needs to become contributing members of society.
This mega project will involve developing digital assets for helping the stakeholders impart inclusive education (IE) in a way all children, neuro typical and neuro diverse, can learn in an inclusive classroom set up. The content will be developed keeping in mind the principles of Universal Design of Learning (UDL) by including multi-sensory learning and catering to various learning styles and multiple intelligences. Such an approach is expected to benefit all children and not just those with special learning needs. The project will help the schools to create an inclusive eco-system by ensuring Physical, Social, Emotional and Cognitive inclusion. The project also aims to provide digital content in areas of activities of daily living, pre-vocational and vocational skills and more, to serve the children with special needs by empowering various stakeholders in their lives. This will help children with special needs become functionally independent to the extent their disability allows.
How can I become a part of this team?
Are you inclined to volunteer in the development of training content and imparting training to teachers? Can you spare a couple of hours a day or 8 to 10 hours a week? Are you a person with IE or training experience or have created IE content before or would like to liaise with various team members? All team players who are open to learning are also welcome.

Please contact us at:
[email protected] +91 94492 24093