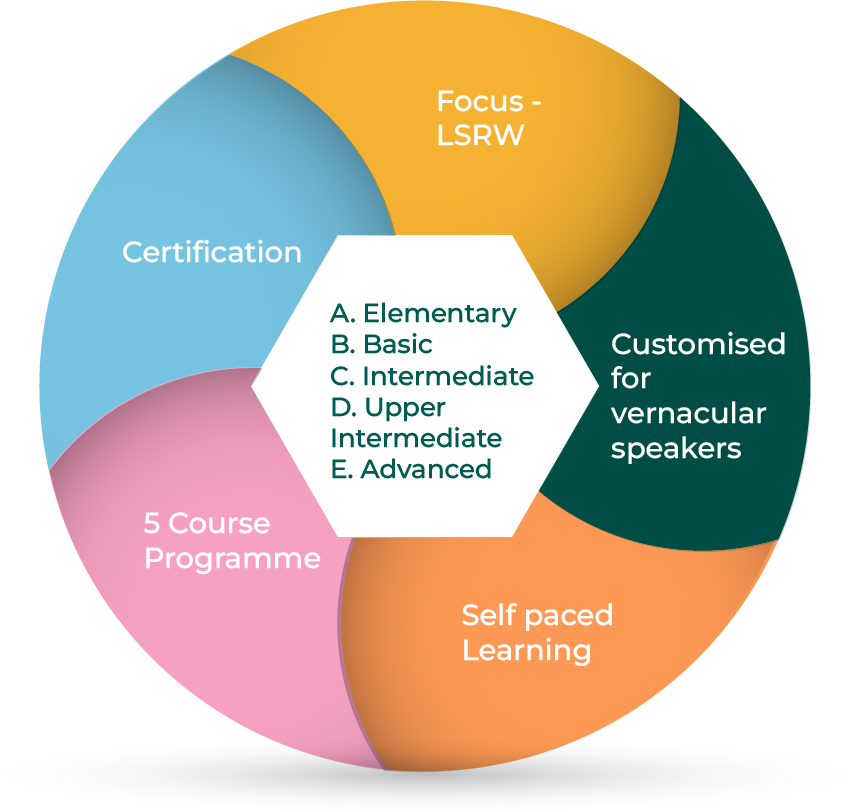 There is a crying need for English in the present day world as it is seen as a passport to success because it is the link language. In more practical terms, all the SSSVV deliverables are in English and it is beneficial for the teachers to have a firm grip on the language. The teacher who is disadvantaged in terms of English language skills gets empowered gradually and is able to converse in English over a period of sustained intervention. Adult learners face various difficulties in learning any new language-in this case, English. They are filled with anxiety and dread and very often a feeling of shame that they are not able to speak fluently like their counterparts in the cities. Another problem is the availability of competent trainers near their places of residence. Even if all of these obstacles are overcome, the cost of participating in such a programme may be prohibitively expensive for many. It is here that virtual training helps the rural teachers, as it gives them relative anonymity and emboldens them to speak.
The Phone Your Friend (PYF) Programme
An offering from Sri Sathya Sai Vidya Vahini, this is a volunteer driven initiative and has come as a boon to adult learners. A PYF volunteer mentors a teacher over the phone for a one-hour English immersion class that is divided into three sessions in a week depending on the mutual convenience of both the teacher and the PYF volunteer. Leveraging technology, the lessons are provided by trainers through WhatsApp calls to the teachers of select schools in India.
Sain In–The English App
In order to reach a greater number of beneficiaries, SSSVV has developed Sain In–The English App to introduce the basics of the English language to a larger number of aspirants across the country. This mobile app is so designed as to allow a mix of human interaction and automated learning. It can benefit more applicants as the app enables mentors to take more learners under their wing. Learners can download the app and learn good English at their own pace without any cost attached to it.The APP is specially designed for those who speak a vernacular language. Like the PYF Programme, this app too covers all the four English language skills, i.e. listening, speaking, reading and writing through segments like Listen Keenly, Speak Well, Read Aloud, and Write Right.
How can I become part of this team?
Do you have good proficiency in English? Are you interested in mentoring a teacher or an adult learner? Can you spare at least an hour or two every week?
If you are interested in offering your service as part of nation building and teaching English to the disadvantaged